COMPOSE YOUR ANATOMIC BRIDLE!
Bridle2Fit is a unique concept where you can compose your own anatomical horse bridle according to taste and size. The horse's comfort is key. The designs are based on the anatomy of the horse.
The products are available in various colors, measurements, fits and editions. Because every horsehead has a unique fit you can buy every piece separately and every bridle part is exchangeable. You can Mix and Match different parts.
For every horse a perfectly fitted bridle that furthers wellbeing and comfort. This is Bridle2Fit's goal!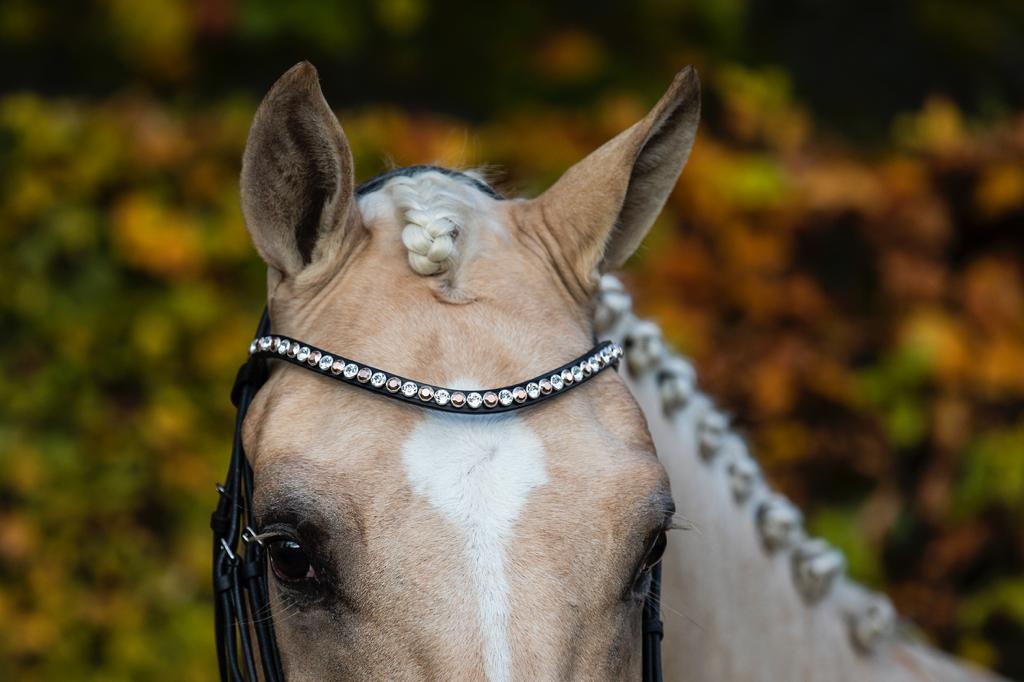 DESIGN YOUR OWN CRYSTAL BROWBAND
Now you can design your own Sparkling Browband for your horse bridle! We offer you the opportunity to customize with 21 different real crystal colors. You can combine colors in our own browband configurator.
Planning to ride bitless? At Bridle2Fit you will find everything you need! Our bitless horse bridle line is based on the anatomy of the horse, by which the fit and padding are optimized.
Still don't know how to choose the right bitless horse bridle parts for your horse? Bridle2Fit has teamed up with Fam. Bos from Paardenruiters.nl, who have more than 30 years' experience in bitless riding. If you have any further questions or need more information, you can always contact them for professional advice for riding bitless with a bitless bridle.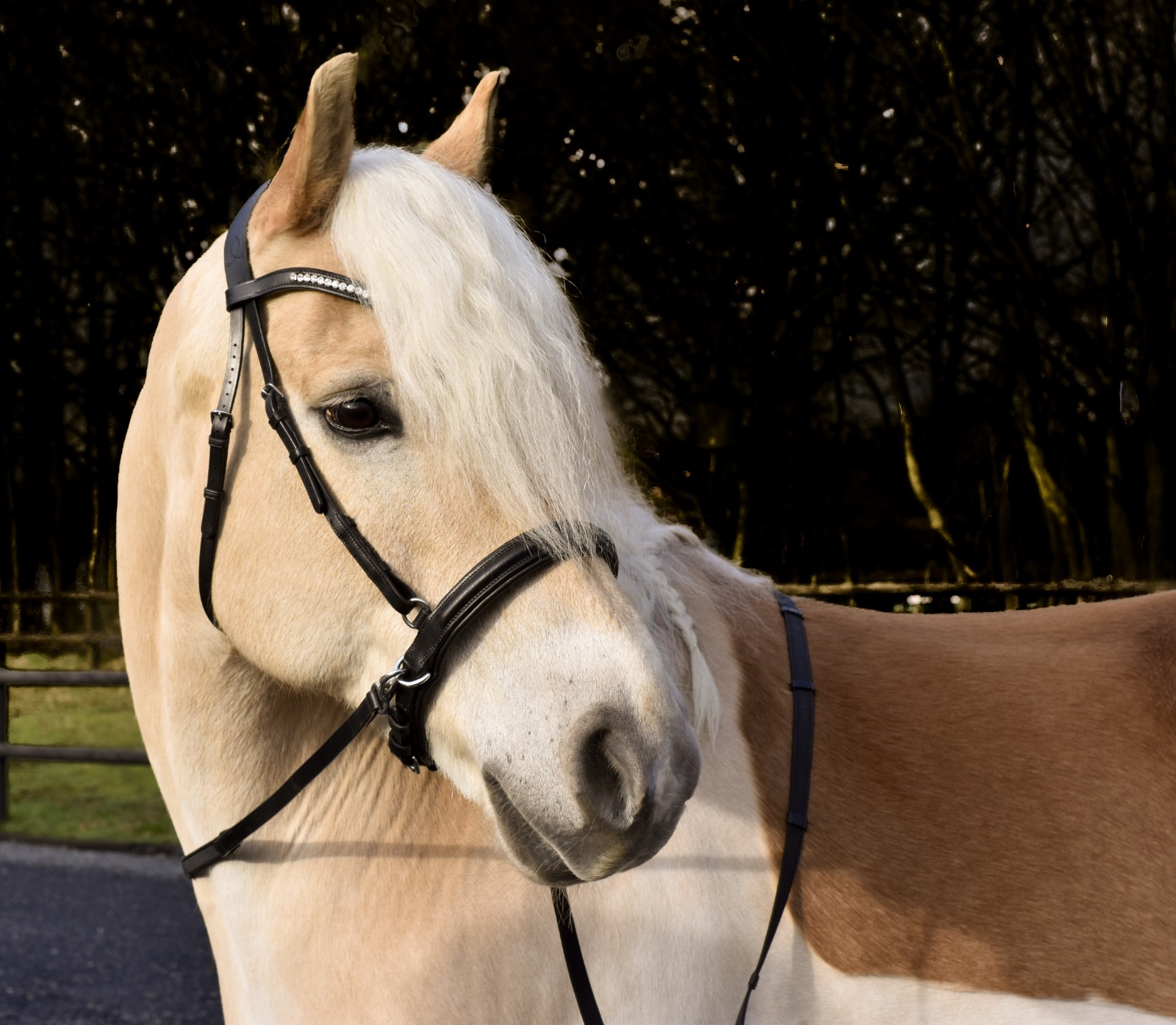 How to best fit an anatomical bridle? Contact our horse bridle experts!
A correctly fitting bridle is essential for your horse's comfort and performance. If you are unsure which bridle parts to pick, we advise you to call upon one of our bridle experts who are more than happy to guide you to the best model for your horse! In this issue the bridle experts take a closer at how to fit our bridles correctly. If there is not a bridle fitter in your neighbourhood, you can use our Bridle2Fit size chart for measuring.
In the past years we have developed a valuable relationship with riders who believe that the fit and comfort for the horse is the highest priority. Our ambassadors have experienced the difference a well fitted horse bridle can make!