COMPOSE YOUR ANATOMIC BRIDLE!
Bridle2Fit is a unique concept where you can compose a bridle according to taste and size. The horse's comfort is key. The designs are based on the anatomy of the horse, by which the fit and padding are optimized. The products are available in various colors, measurements, fits and editions (separately).
For every horse a perfectly fitted bridle that furthers wellbeing and comfort. This is Bridle2Fit's goal!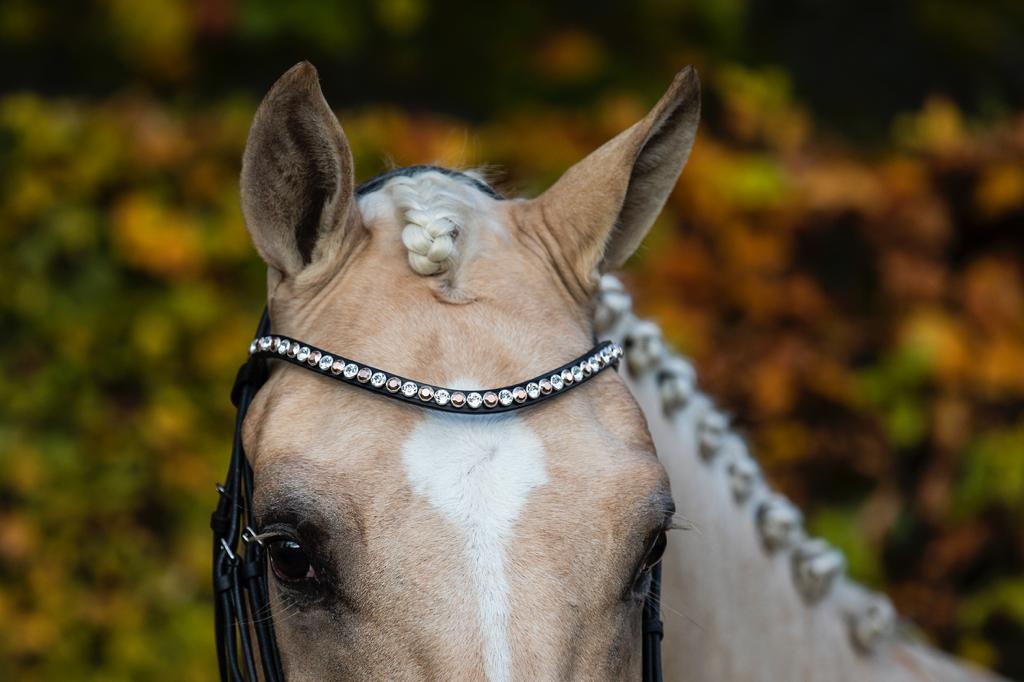 Compose your Swarovski browband completely according to your own wishes.
The browbands are handmade and fitted with beautiful Swarovski crystals. We have many colors that you can combine endlessly, anything is possible! 
Together with Fam. Bos from Paardentrainers.nl we have released a bitless line. You can contact them for professional advice on bitless driving.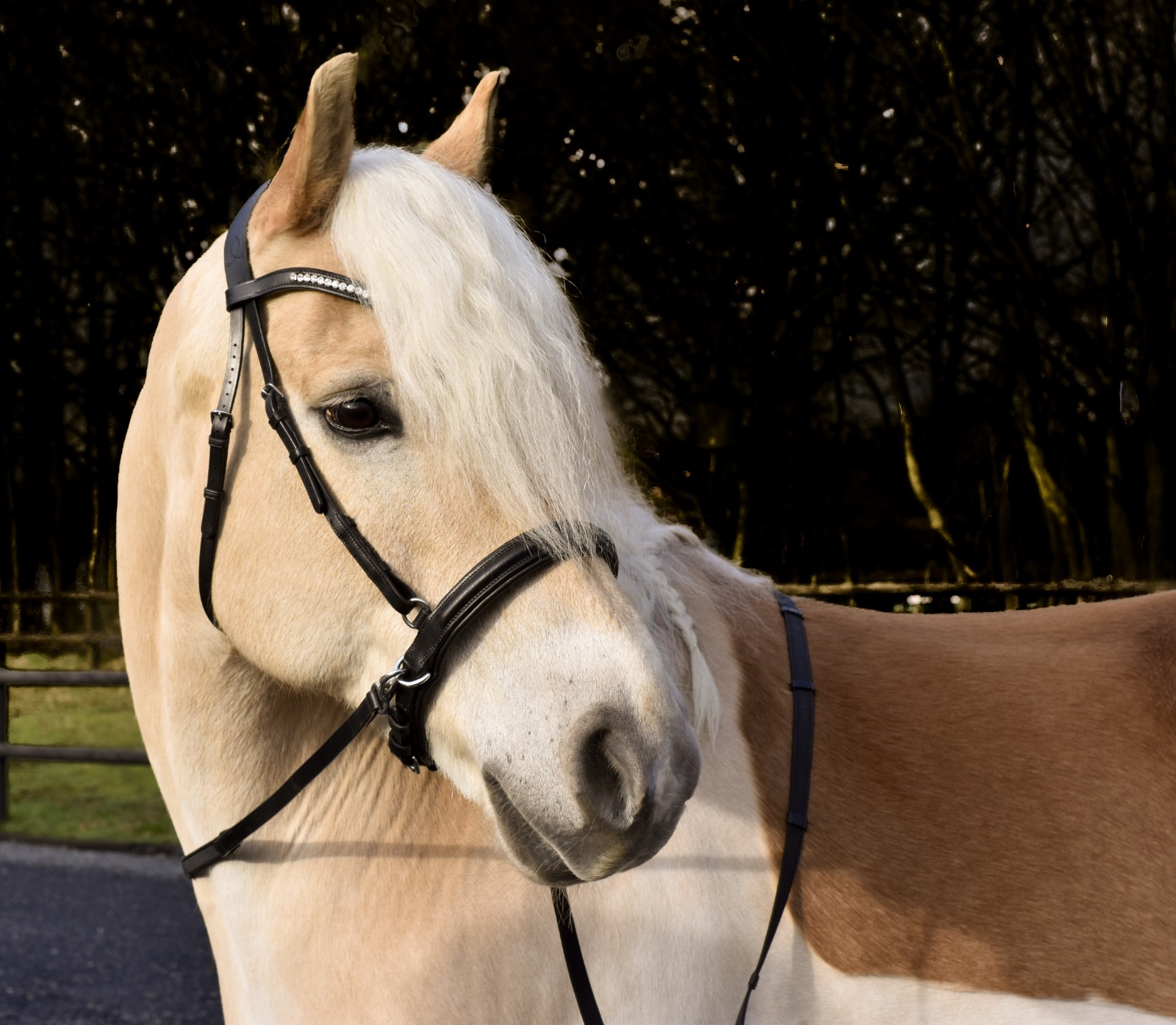 Looking for a optimal fit? Call a reseller!
For a bridle with an optimal fit, it is advised to call upon an expert. We work with resellers who make house calls to fit a bridle. They have the knowledge and skills to determine which bridle parts are best suited to the anatomy of the head of your horse or pony. Click here to see which companies are resellers of Bridle2Fit!
The horses of, among others, Tommie Visser (NL), Laura Graves (USA) and Kasey Perry-Glass (USA) look magnificent in our bridles! Our ambassadors have experienced the difference a well fitted bridle can make!